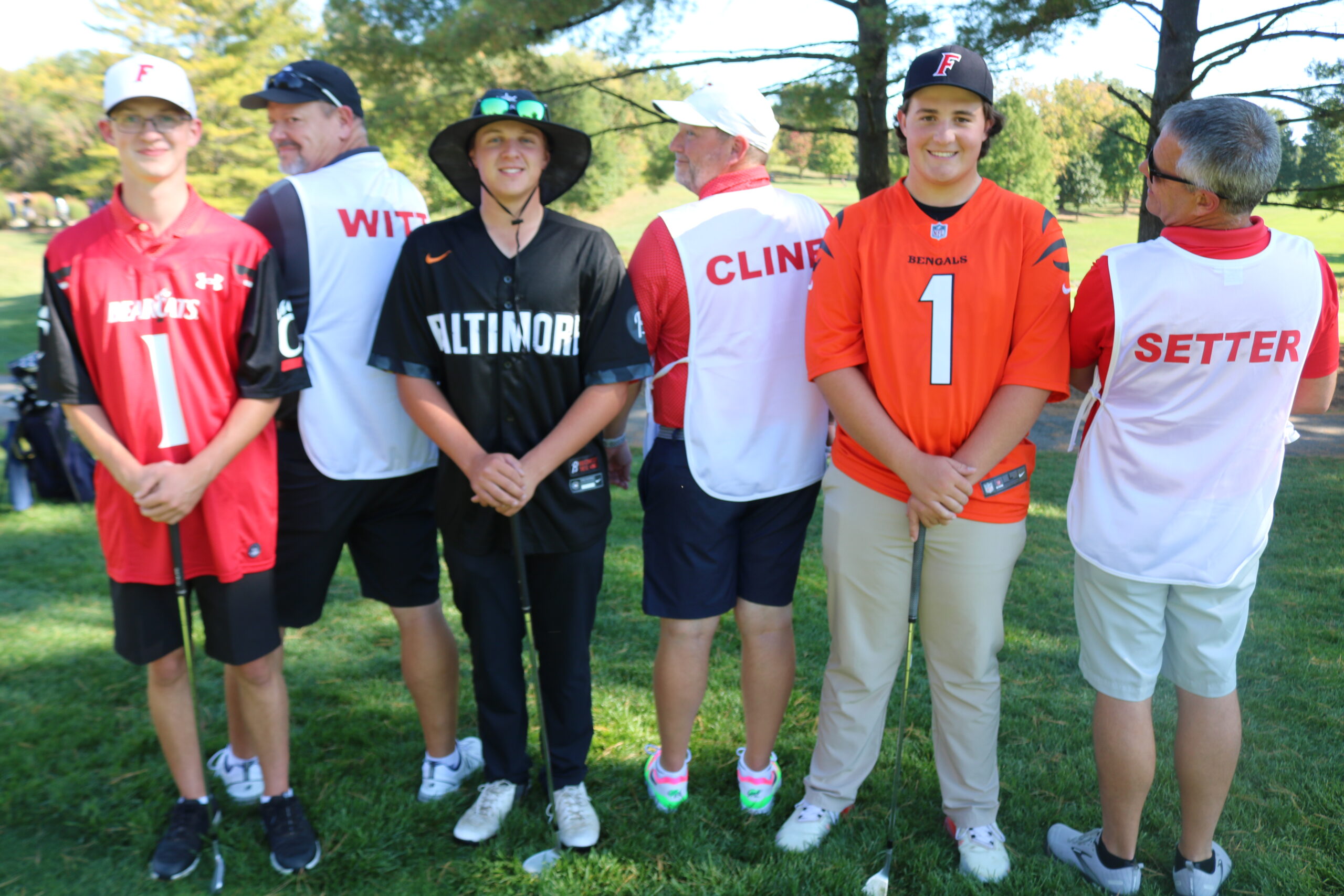 Following tradition, the Fairfield boys golf team took to the links at Miami-Whitewater Golf Course the day before the sectional tournament for a fun combo of a match and Senior Night.
      On Oct. 3, seniors Ayden Cline, Lucas Setter, Jack Witt were honored before a practice round with Talawanda.
      Adding to the celebration, the trio's fathers caddied for them, toting their clubs and giving advice.
      The next day, the squad — which is coached by Chris Rossi and also includes junior Brady Compton and freshman Carson Pennington — finished in 8th place as a team at the sectionals. Compton finished 11th as an individual and qualified for later play. Cline finished 24th, Setter 25th, Witt 34th, and Pennington 55th.